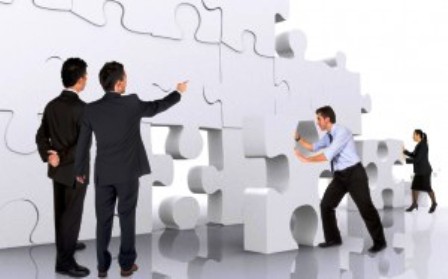 What is Strategic Management?
A 'strategy' in simple terms is a plan of action, whereby goals are created and plans aligned in order to meet them. Every organization needs a strategy to ensure that the goals they have set for themselves are achieved without any glitches or delays. The banking and insurance sector too is not exception to this and they too need a lot of strategizing which is why a subject like strategic management is of high importance to students of the BBI course.
Through this subject you will learn all about the external and internal environments of a business and how to deal with the strengths, weakness, opportunities or threats that are faced while running such an organization. This analysis which we term as SWOT is an extremely important factor of strategic management.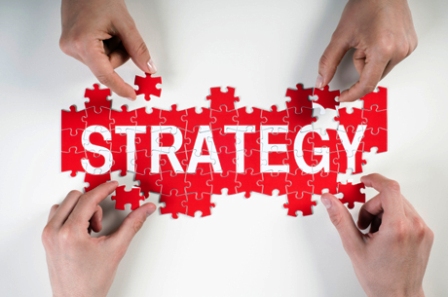 Apart from knowing your environment for strategic management you will also learn how to formulate strategies and activate them to actually see results in the real world environment. It is a very interesting theory based subject that helps you analyze and actually use your own ideas while solving cases and problems related to the real world.
What is the Syllabus for this Subject?
An Overview of Strategic Management
The Environment Of Strategic Management
Strategy Formulation
Activating Strategies
Best Method to Study this Subject:
In order to study a subject that relies 100% on theory i.e your text book, there can be no better way than attending lectures regularly and taking down running notes while you are at it. This might sound very clichéd but the fact remains, there is no substitute to a good faculty explaining a concept and fixing it into your head within a single lecture.
All you need to do is revise it once when you go back home from the notes you have taken down, not from the text book but from your own notes and vola you really don't need to spend any extra effort on subjects like this one.
This can be done though if you have a good teacher, not all students have this option and hence there are a lot of other methods that can be followed, to gain understanding of an 'all theory subject' without really getting bored of it.
In such a case you can try reading it chapter by chapter and marking what you feel important from those chapters. Then you can go and solve answers to the questions given at the end of the chapter and seal your knowledge of the subject.
You can follow it up by learning the answers to questions given in the past years university question papers. Strategy is applicable to real life and real world situations and hence having an open mind while learning these subjects will be very helpful. Do not restrict yourself towards only the textual knowledge but open up and read as much as you can in order to ensure that you can score well.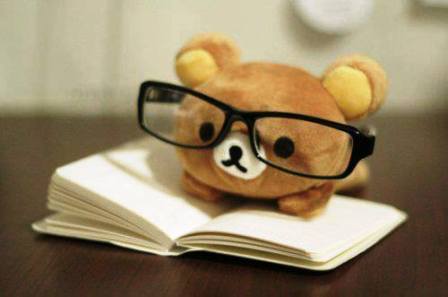 How to Crack the Exam?
In case of pure theory papers, one of the problems students occasionally face is the lack of time and end up leaving their papers incomplete. So time management is the key to solving theory papers, and comes only and only with practise. You can solve a lot of past year university question papers and college/classes prelims papers.
If you are short on time and you haven't really studied this subject you can start by solving past year question papers, so that you know which questions come most frequently in the exams and hence you can ensure to stay away from a KT. Try and cover as much of the syllabus as you can and do up your concepts well.
Post graduation options & career options in this subject:
There are a lot of premier colleges within India and abroad that provide a masters degree or diploma in this course. You can do an MBA or a Masters course if you really liked this subject and follow it up with a career in a bank in their strategy department. A career like this will pay well plus will give you the opportunity to do something that is not related to the core banking functions yet is very much a part of the industry.
How to solve: Case Studies!
You will be dealing on a regular basis with case studies especially in subjects like strategic management, where case study solutions not just help you score marks from the case study section but also help you understand a lot of difficult concepts and hence a small guideline on solving case studies will come in handy:
While solving case studies the important part is to read the case properly and not just to skip to the questions.
A case study needs to be read, evaluated, analysed and then answered.
Once you are faced with a case study in an exam remember you are not to assume anything unless it is given in the case itself.
Read it properly so that you understand it well, in fact even if you don't understand it in the first go re-read it but make sure you understand it well.
Once understood you can jump to the questions and answer them logically with the help of the information given in the case.
You will need o use your own understanding and knowledge of the subject to solve the case but if you have a thorough knowledge of the chapter it might get easier for you to solve it.
You can start the case study by mentioning the facts mentioned in the case and highlighting the important points, this can act like an introduction for the case study section.
Follow it up with your answers to the given questions.
Make sure you highlight your key points well and frame your answers in a logical sequence because presentation too has a lot of importance in a case study.
Study well, all the best 🙂
BY AMI PANDYA