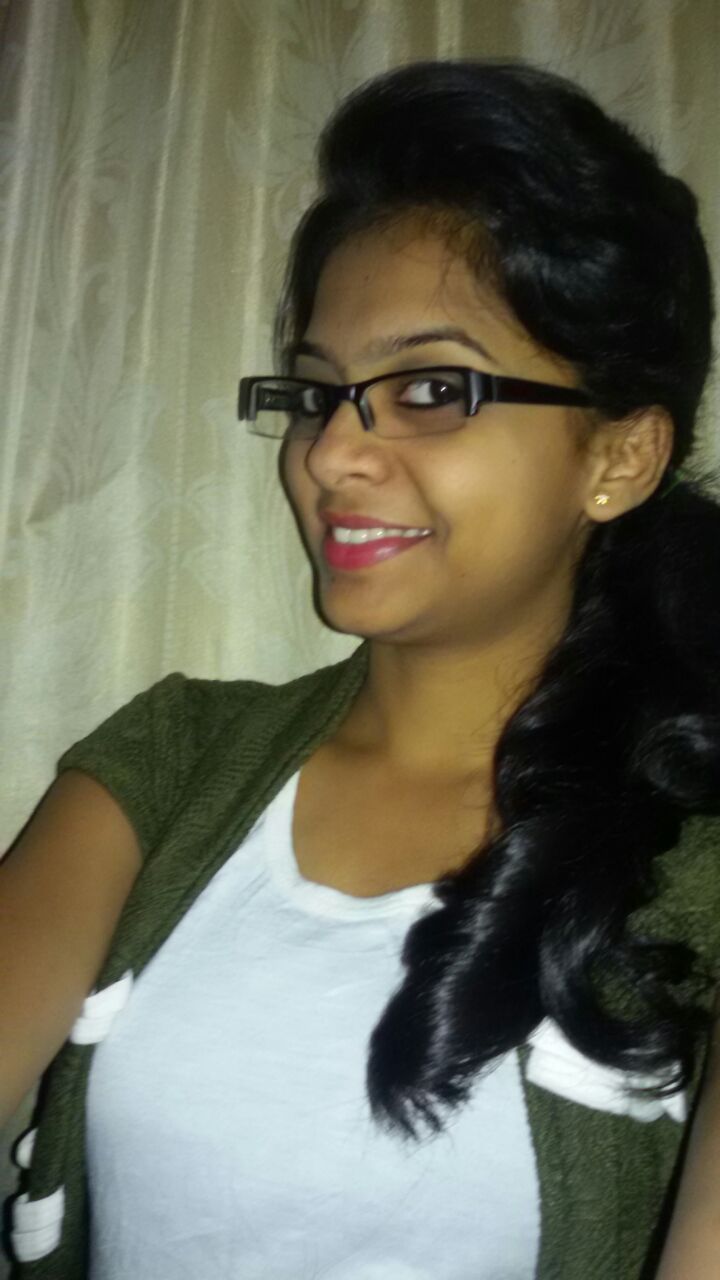 Name – Kadam Nikita Subhash
College Name–M.L.DAHANUKAR COLLEGE OF COMMERCE
Course Name –  BBI
Which year –  SY
1) Tell us about yourself ?
Ans- I have done my 12th from Podar JR College. In 12th I got 74%, and I don't wanted to do plain Bcom. And there was so many courses other than Plain Bcom. So I choose one of them is BBI, Because I want to become a Professional banker & I want to make a career in banking sector & I heard that in future the BBI & BAF has so many scope, so it would b like a stress free actually…
2) How does it feel to be the Class Representative of the class?
Ans- I am CR of the class from FYBCBI. It helps to build my confidence to interact with well qualified teachers and students. I learn to speak on behalf of my classmates at a number of different levels. My classmates may look to me for leadership and issues that is faced by my class such as issues with Timetable, re-arranging the class.
3) What do you mean by leadership? Tell us about a time / describe a situation when you have proved you have better leadership skills.
Ans- Leadership means a person who led people. Actually sometimes teachers have also given me complement for my work done. They like my co-ordination. Leader must b responsible, as CR I will b responsible for the org.  of class outings such as these are crucial to developing a group spirit among my class and ensuring that nobody is left out.
4) What are the most important values you demonstrate as a leader?
Ans- One thing I demonstrated that is, on the 1st day of SYBCBI, when my class teacher asked to students, "Do you want me to change the CR?" Everyone said "NO" we are happy with this CR only. Then class teacher also said that yeah she is really very good, hardworking student and very helpful. This motivates me. 🙂
5) Does a leader need to be motivated? How can leaders maintain themselves to stay motivated?
Ans- Yes leader needs to be motivated. Leaders can maintain themselves to stay motivated by keeping a positive thinking, by increase of self confidence & Also by reducing the fear of stage.
6) What is the most difficult part of being a leader?
Ans- There is nothing as difficult part to being a leader but sometimes feels scared or shy to talk in front of all.
7) What is your greatest strength and weakness as a leader?
Ans-My greatest strength is good co-ordination, intimation, Well listening & Understanding power.
My weakness is sometimes I am not able to balance between my leadership & my own work.
8) According to you, what is BBI all about?
Ans- BBI is About a deep knowledge of banking & Ins. Sector. which you get only from these streams. I would say that BBI course provides comprehensive training to students in the fields of Banking, Insurance and other related financial services by the ways of interaction, projects, presentations, industrial visits, practical training, job orientation and placements.
9) As a student, what changes would you like to bring in Indian education system?
Ans- There should b an extracurricular activities as they are important and this isn't a Quixote notion. Another thing is that now a days there is lack of individualized attention to students, children have to be prepared for LIFE, Not for an EXAM. Also I would try to reduce the educational expenses as much as practically possible.
10) What would you advice someone planning to do BMS / BAF / BBI / BFM / BMM / BBA?
Ans- It is perfectly designed full-time course for all those aspiring students to make a career in the ever growing field. After done with TYBBI we can give competitive banking exams or we can go for M.Com & MBA Also. There is need to do MBA, You can earn well, thick and fat salary on the basis of the experience with the good result.
11) Through this struggle and success, what have you learned? What is the wisdom of life and competition? What is your message to the upcoming BBI students?
Ans- My message to the upcoming BBI students are Today's corporate world has become very competitive.
In the modern world, real success comes to people who are adjusted to society and have a well developed personality. A well-developed person is:
Self confident
Is organized
Healthy
Well-groomed
Has interests and hobbies other
Than marks
Has a balance in personal,
professional and social life
Educational institutes.
12) Your feedback for BBI.co.in?
Ans- For getting me BBI degree still 1 year is remaining but I have took well as unexpected knowledge about banking & insurance sector from this degree.
Thanks on behalf of the readers, we wish you the best for all your future endeavors.
INTERVIEW TAKEN BY RAJNISH PATHAK, M.L. DAHANUKAR COLLEGE