Hello TYBBI students,
We've been receiving many requests by students to publish some questions we think are important from the exam preparations perspective.
Here's the update :
[sociallocker]You can expect one sum from each of the below topics for 15 marks according to past question papers analysis.
Export Financing
International Financial Markets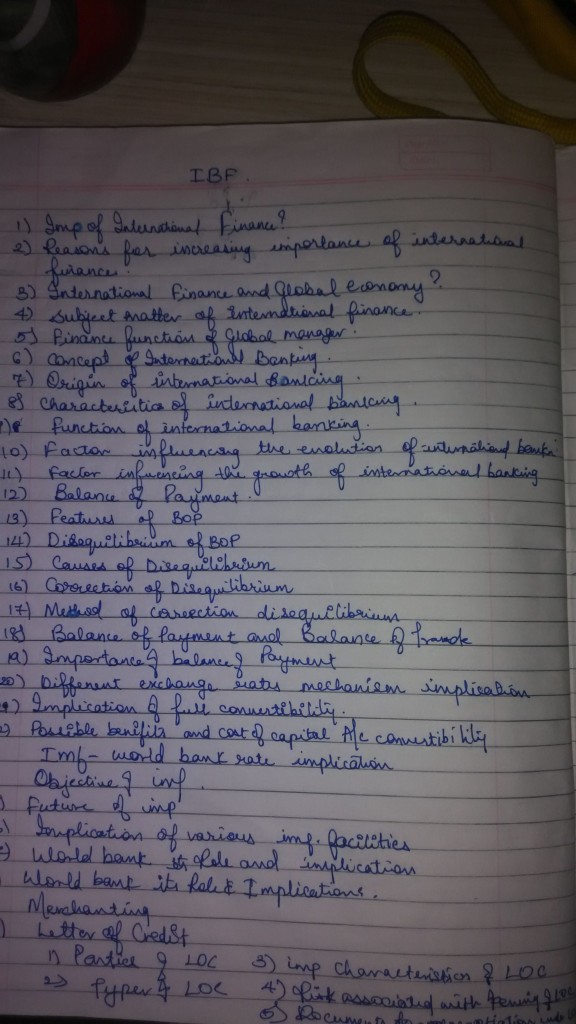 We're trying to collate and gather the data and would be updating it here in the next few hours. [/sociallocker]
Let's try to make this a two way exercise. While we gather the question banks, you might have some inputs on this too! Please use the comments box below and post questions that you think are important from your analysis. It would help the tybbi community a lot.
Do subscribe to our updates so that you do not miss out on any important information that we push your way.
Best of luck guys!- TYBBI Sem 5 Important Questions Bank
PS: Please like, share and comment this link so that it keeps us motivated to continue supporting you.